Event
XV International Banking Forum in Sochi (13-16 September 2017)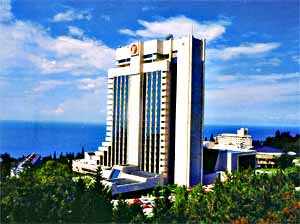 International Banking Forum will be held in Sochi from 13 to 16 September. Its theme is "Banks of Russia – XXI century". The Forum is held annually and always attracts attention not only of representatives of the banking community, but also of the authorities.
The event is widely covered by the press. The 2016 International Banking Forum was presented in 60 media outlets. More than 500 people from Russia and foreign countries took part in it. And what is particularly important, some of the proposals, ideas and initiatives discussed in the forum were later implemented in various draft laws and regulations.
Financial Industry Today and Tomorrow: Russia and International Practice" banking conference will be held during the forum days. Besides, there will be round tables. Their participants will discuss important issues related to banking activities. It is expected that the Head of the Bank of Russia Elvira Nabiullina, as well as representatives of ministries and departments, Russian and foreign banks and financial organizations will speak.
Picturesque venue of the forum creates a favorable atmosphere not only for discussing important issues of the banking sector, but also for recreation. Participants of the event will be offered an interesting cultural and sports program. The forum will be held at the Radisson Lazurnaya.