Traders blog
USDCHF currency pair trading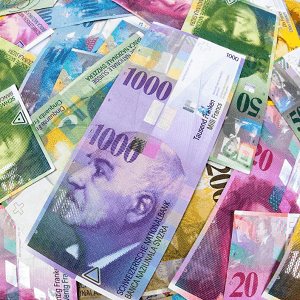 In trading terminal you can see a fairly large list of currency pairs to trade. It is up to the trader to decide which trading tool to trade. But to make the right choice, you need to know the characteristics of this or that currency pair. Today I will talk about one of them. It is a USDCHF currency pair.
Swiss franc has long occupied a special position in the market. Investors see it as a safe haven currency. In difficult times of crisis, the franc has always been sought after as an asset that saves money. This is due to the fact that the Swiss economy is showing sustainable development. And even during the 2020 crisis caused by the coronavirus pandemic, the economic slowdown in Switzerland was not as severe as in other European countries.
Features USDCHF
This currency pair can be traded like any other around the clock. But if you want to make a good profit, it is even better to do it during the European and American sessions. At the moment, as a rule, there are important messages from countries that are part of this currency pair, that is, from the United States and Switzerland. $
REFERS to trading instruments that exhibit moderate volatility. This is especially important for novice traders who have not yet mastered the full skills to reduce the risk in trading. In relatively stable times, the price of this currency pair per day passes 50-70 points. A little, but enough to earn in this market.
Since the pair contains very liquid currencies, the spread is small compared to other currency pairs.
USDCHF 1
USDCHF Para actively reacts to the underlying factors. Therefore, the analysis of incoming messages is an important element of earnings. As I wrote above, the franc is seen by investors as a currency that will help protect funds in difficult times. And this is confirmed by the chart on this currency pair. Last year, investors got rid of the dollar and bought the Swiss franc. As a result, we have seen a downward trend on the chart of this currency pair: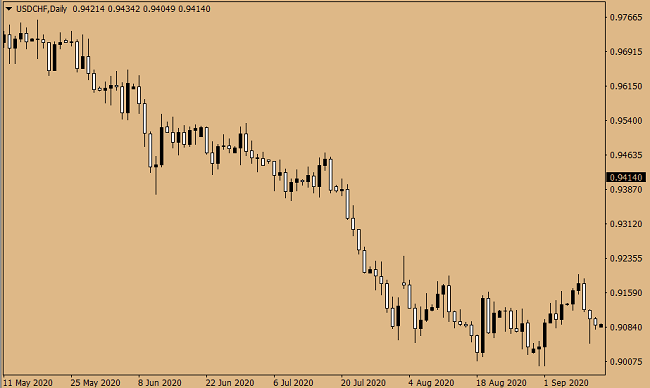 The main graphical data are also well practiced on the chart of this currency pair. The combination of methods of fundamental and graphical analysis gives good results. I recommend novice traders to use steam USDCHF when going from demo to real trade. A relatively calm and predictable currency pair allows you to go through this stage without big losses.
Inga Fedorova
03.04.2021
Record currency pair Trading USDCHF first appeared Forex Investor Magazine | forex-for-you.ru.