Event
U.S. President Donald Trump met with President Xi Jinping of China (April 6-7, 2017)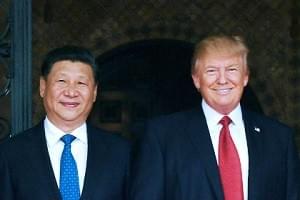 Negotiations were held between U.S. President Donald Trump and Chairman of the People's Republic of China Xi Jinping in Florida. It was the first meeting of heads of state.
Based on the American side, it was productive and took place in a positive atmosphere. A number of important issues were discussed during the meeting. The main focus was on trade policy, as well as the problem of North Korea's nuclear program.
Donald Trump accepted Xi Jinping's invitation to visit Beijing.