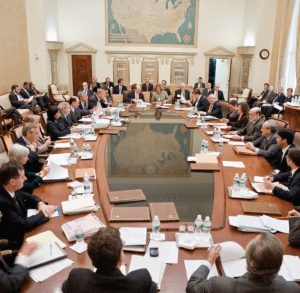 The next Fed meeting ended as expected by the overwhelming majority of analysts. Interest rates were maintained at the current level of 2-2.25 per cent. The overall assessment of the U.S. economy has not changed much since the September meeting. The statement notes the improvement of the situation in the country's labor market and a decrease in the growth rate of companies' costs. At the same time, the Fed has made it clear that it intends to continue increasing the rates, and the November decision to keep them at the same level is only a pause.
Share market estimates the likelihood of Fed rates increasing in December at 75 percent. They are expected to increase by 25 basis points.
In general, markets reacted to the results of the meeting of the Open Market Operations Committee relatively calmly, but increased volatility was still observed. The U.S. stock market has demonstrated its negative attitude to the decision to reduce rates. At the same time, it was possible to observe strengthening of the American currency and the dollar index in the fx market. The decline in oil prices has intensified since the Fed Reserve meeting was published.
18 and 19 December will be the last meeting of the U.S. Federal Reserve Board this year.