Hello to blog readers!
September trading was a success for me. More than 30 trades were closed in total. Total profit amounted to $7,288.I'm trading with a reliable Maximarkets company.Newsfeeds in September cannot be called boring. An attempt to conduct trade negotiations between China and the United States was a failure. Beijing explained that it couldn't negotiate anything with Washington "at gunpoint of the temple". And the Chinese are right, of course. A strange tactic is used by Trump. During the period of preparation for trade negotiations, it introduces increased duties on Chinese goods, accompanied by new threats to Beijing.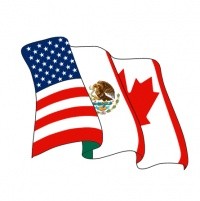 NAFTA Agreement changed its name. Donald Trump said it would now be called the USMCA. During the negotiations on the new agreement the U.S. had no problems with Mexico and this is understandable. But Canada has long resisted proposals in the form of demands from Washington. And that was respectful. I have always believed that Canada is a self-sufficient country that knows its price. Bending over isn't about Canada. But I guess I was wrong about something. After all, she accepted the demands of the United States. Anyway, the free trade agreement between the United States, Mexico and Canada was reached at the end of September.
Oil market is still under the influence of serious concerns regarding the reduction of supplies from Iran due to U.S. sanctions. Oil prices are rising. Analysts do not rule out that by the end of the year they may rise to 100 dollars per barrel.The U.S. Federal Reserve Board met at the end of the month and made an expected decision to raise the rate.
Best trade of the month
It must be admitted that there were no impressive deals last month. One of the best is the purchase of an AUD/USD pair. The decision was made on the basis of a technical analysis. The order was opened against the main trend and closed with a profit of $7715.Something like that was a few.
But the worst trade of the month is easy to determine. It's a USD/TRY purchase. The Turkish lira has been falling for a long time. The order was opened in the direction of the main trend. However, the decision of the Central Bank of the country to raise the rate was a surprise for the market. He reacted by strengthening the national currency of Turkey. And my deal went down and was closed with a loss of 16960$.Full September trading statistic can be downloaded at this link:statement-ffy-09-2018Fyodorov's Inga03.10.2018_