Traders blog
Trade review for March. Profit – $6,656.
Welcome!
Fast flying March, and it is already possible to summarize its trading results. Within a month I closed 36 transactions. Losses were recorded in five transactions. The total result is a profit of $6,656. I'm fine with him.
In forex trading I use maximarkets services.
If we are talking about the overall background of the news that was observed in March, it was ambiguous. Optimism about the rapid recovery of the global economy due to human vaccination has sometimes weakened following news of an increase in infections. They mainly concerned European countries. There are still quite serious constraints in the developed economies of the region. However, at the end of last month there was news of the UK's intention in mid-April to begin phasing out restrictive measures. In this country, vaccination statistics are probably the best compared to the situation in other European countries.
The United States finally approved a $1.9 trillion stimulus package, which of course improved market sentiment. On the other hand, such large financial injections can cause a sharp increase in inflation in the country. Experts allow this development. At the same time, the US Federal Reserve expects only a slight price increase in the coming months, after which inflation has stabilised near the target level.
Best and worst offer of the month
In March I had no special preference for trading instruments. I opened orders for these ones, the results of the analysis indicated a high probability of profit. And, of course, I followed the news closely.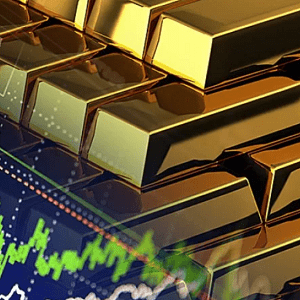 If're talking about a better trade deal, it's hard to stand out. But, probably, it is still buying gold on March 5. The transaction has been opened for rectification. In March, the precious metal continued to fall against the backdrop of rising US government bond yields and a strengthening dollar. Profit on this transaction was $910. By the way, all my gold deals in March were profitable. In precious metals trading I earned over $4,000.
But oil trading was not so successful. The worst deal of the month was definitely buying US.Oil March 22. There was high volatility in this market in March because it was influenced by various factors. On the one hand, strong financial support for the US economy has allowed us to hope for an increase in oil demand. On the other hand, the difficult epidemiological situation in Europe has undermined the possibility of such developments. The deal closed at a loss of $2,827.
If you want more details about my March trade, you can download the stat on this link:
statement_march_2021
Inga Fedorova
02.04.2021
Record Trade Review for March. Profit – $6,656. Forex | The magazine first appeared on forex-for-you.ru.