Traders blog
Time at MT4. Is it possible to change it. Temporary indicators.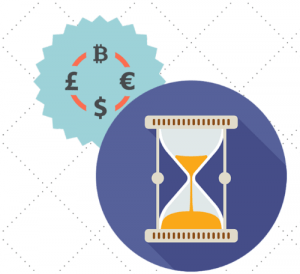 Time in MT4 has an important value. Some strategies provide for trading during a particular trading session. And the trader should not only know, but also see on the chart, when to start trading, and when it is time to finish trading. In addition, the Expert Advisors settings often have a time parameter – GMT_Offset. To set it to the correct value, you must first understand what the time in MT4.
is
In the trading terminal we see the quotes that come from the server of the brokerage company. Therefore, the displayed time will correspond to the time of the place where the broker's server is located. If, say, it's localized in London, then MT4 will have GMT time. And if the server is located in another country, the time of the corresponding time zone will be displayed in the terminal as well. In addition, the trader himself can be at any point on Earth, where the time differs from GMT and the time of the broker's server. The situation is too complicated. It is also complicated by the fact that the time in the trading terminal cannot be changed. Still, there are solutions to the problem. You can work with the settings on your computer or use special indicators. In the "Date and time" tab, you should open the "Extra hours" window and specify "London". After that, the tray will display GMT.
time in addition to the local time clock.
Time Indicators
Of course, it's convenient to work if the entire layout is displayed right on the chart. To do this, you can download and install the Clock indicator. And then on the chart we will see the necessary temporary information:
I note that the time for Greenwich in winter will differ from the time in London by 1 hour. In the settings of this indicator you can also allow to show the local time. You can disable some settings if you don't want them displayed.
And here is another time indicator – Xi-Vlines. He looks a little different. Xi-Vlines holds vertical lines that indicate the beginning and end of trading sessions, which is very convenient in trading.
I think this is the best option. The time displayed in MT4 will no longer matter, because all the necessary temporary information is displayed on the chart. If you work with Xi-Vlines parameters, you can customize the indicator for your tasks and make it as convenient as possible.
By the link below you can download the archive where you will find both of these indicators:
indikatory-vremeni
Fyodorov's Inga
12.11.2018