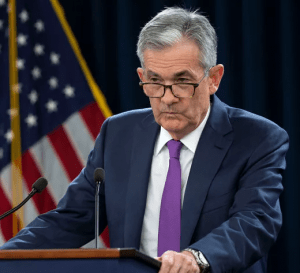 Jerome Powell assessed the past year and outlined his vision for 2019. According to him, 2018 was mostly a good year for the American economy. Fundamental indicators and a strong labour market confirm this.
The Head of the Fed Reserve does not see any signs of a possible recession in the near future. The duties imposed by the United States and China did not have a significant impact on the economies of the two countries. However, protectionism in the context of a trade conflict could reduce the growth rate of the world economy. And that's worrying.
Jerome Powell also touched on the suspension of the U.S. government. He noted that this may make it difficult to get a full picture of the U.S. economy.
The head of the Federal Reserve said that the Fed does not have any plans to increase the rates at the moment. The regulator will patiently monitor the situation in the country's economy. And if necessary, the Fed will quickly and flexibly change its policy.
In conclusion, Jerome Powell noted that the policy cannot influence the decisions of the Central Bank. He's a calm critic of Donald Trump.