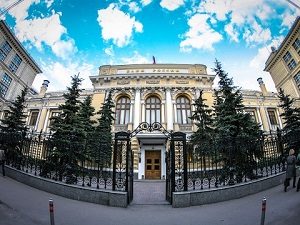 The regular meeting of the Board of Directors of the Bank of Russia was held last Friday. Its participants decided to reduce the key rate to 7.5 percent.
The statement of the Russian Central Bank notes that short-term inflation risks have become weaker. Most likely, in 2018 the growth rate of consumer prices will be below 4 percent. Against this background, the Bank of Russia announced its intention to change the nature of its monetary policy from moderate to neutral. Decrease in interest rate in 2018 will continue.
What concerns the medium-term inflation forecast, it remained the same. The regulator notes that the dynamics of the indicator will depend on a number of factors. There are risks of inflation growth as well as its reduction. However, the excess of 4 percent in the next 2 years is considered by the bank as a more likely option compared to a possible drop below this level. The growth of inflationary pressure may be facilitated by such factors as the increase in household expenditures, significant price changes for certain categories of goods, as well as the dynamics of the ruble exchange rate and decisions on tariffs and budget.
The statement of the Bank of Russia notes that the implementation of the policy of interest rate reduction will allow mitigating monetary conditions in the country and maintaining inflation at a level close to the target.