Event
Speech by the head of the ECB, Mario Draghi. The stakes are maintained at the same level.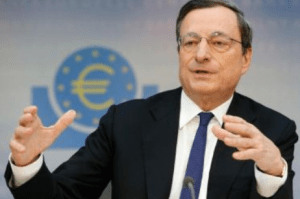 Mario Draghi noted that in order to maintain domestic price pressure, it is necessary to maintain MP incentives. The European Central Bank is ready, if necessary, to change its policy in order to achieve sustainable growth in consumer prices. The head of the European Central Bank said that the euro zone needs reforms. Their implementation will ensure sustainable economic growth and a reduction in unemployment.
Mario Draghi also touched on the issue of state fees. In his opinion, so far they have only a very limited impact on the economy of the euro zone. However, the consequences of a full-scale trade "war" can be very serious. The beginning of negotiations between the European Union and the United States allows us to count on peaceful resolution of all trade issues.
Mario Draghi also said that the ECB DPK is based on perseverance, prudence and patience. According to the bank's forecast, the rates will remain the same for at least a year.