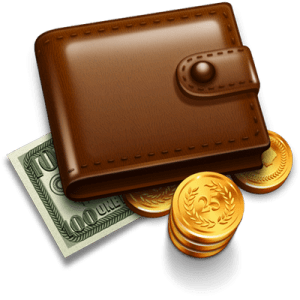 The question about what should be the deposit in trade in the Forex market is the subject of debate among beginners traders. Some of them are sure that the reason for the loss of funds is a small amount on the trading account. In their experience, after a series of losing trades, the price turned and started to move in the right direction. But there was nothing to trade for anymore. But if deposit in trade was large, it would be possible not only to return the lost funds, but also to go into plus.
This is actually an erroneous statement. It is simply convenient for some traders to use to explain their trading failures. It is possible to trade successfully on a large trading account, as well as having at its disposal a very small deposit. And you can quickly merge even a very significant amount of money. History knows a lot of such examples. The important thing is not how much money is in the account, but how well it is managed. And now I would like to give some recommendations to those beginners who are limited in their financial capabilities.
Little deposit trading advice
Regardless of the deposit size for profitable trading, you must have a trading strategy tested on your demo account. Any trading system provides rules for opening orders, their support and conditions for closing transactions. A critical mistake that traders sometimes make is to make changes to the TS during trading in order to improve the trading results. Strict compliance with all the rules of the strategy should be a law for a trader. Of course, it can and should even be optimized. But this should be done on the basis of a thorough analysis of trade deals and subsequent evaluation of changes in demo trading in the TS.
Save money to the trader will also help to control the volume of opened trade orders. It should not exceed five percent of the total deposit amount. And it is even better to use 1-2 percent to open trades. In this case, even a few unprofitable entries into the market in a row will not cause serious damage to the trading account.
If deposit in trade is small, it is not recommended to withdraw all the profits to your bank account. The optimal variant is the output of 50 percent of the profit. And the other half of the profit should be left in the trading account. This will allow to gradually increase the deposit, and, accordingly, the amount of earnings.
Discipline and compliance with the rules of capital management will help the trader to reach a high enough level of trading on the Forex market in due course.Fyodorov's Inga04.02.2019