Traders blog
Rules for managing money in forex trading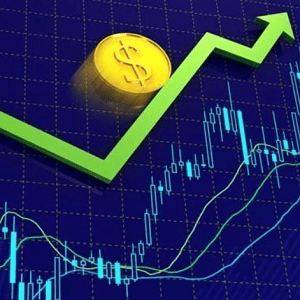 Today want to dedicate this article to a very important topic. You can read a lot of different information about the forex market, get acquainted with indicators and oscillators. But the trader will still lose his money in trading. And the point is that it ignores the adding law. What are they? Simply put, these are recommendations that will significantly reduce the risk associated with the likelihood of losing funds. I would call these provisions a law for a trader. Only if they are respected can the trader expect commercial success. New ers in the market need to familiarize themselves with these rules at the very beginning of the trading practice, even at the stage of using the demo account. This will avoid fatal errors.
Withdrawal of trading deposit
Deposit collateral will largely depend on how competently the trader will control the size of his losses. In trade, there is often a situation where open trade turns red. The payout may be small. And it can ultimately deprive the trader of a large amount of deposit. From the very beginning of trading, it is necessary to set loss limits. The stop-loss for each trading order should be placed at such a level that in the case of its triggering losses it does not exceed 5% of the deposit.
Minimum deposit and credit When opening a trading account, you should carefully examine the trading conditions, including the minimum size of the deposit and transactions. Some brokers set a threshold for the amount of funds to open a trading account. But there are also companies that do not impose such a restriction. To open a trade with a minimum batch while complying with the 5 percent rule, you must have enough funds. Novice traders with little money recommend to choose such a broker, which allows you to open orders of 0.1 and 0.01 flights.
When it comes to leverage, I do not advise you to use the maximum possible. A large leverage allows you to increase the income from the trade, but the amount of potential loss will also be quite large. As practice has shown by many traders, the best option is to arm 1:100.
Profits and number of trades
Some traders try to get a big profit in each trade, in the amount of hundreds of points. To do this, they wait for a "100 percent" signal to enter. These expectations sometimes take a long time. And in the end, they lack potential earnings. The trading method, in which the trader regularly sets small profits in several trades, has proven its effectiveness. In addition, I recommend a part of the received profit to be paid out.
However, you should not seek to open as many more offers as possible. This approach to trading in most cases leads to negative results. If the trader trades during the day, then 3-5 orders during the trading day will be enough.
Of course, governmental governance are not limited to the recommendations I have spoken about in this article. They are, you might say, basic. Strict implementation of even these rules will already have a positive impact on trader trade.
Inga Fedorova
13.03.2021
Record Rules of Moneymanagement in Forex Trading First Appeared Magazine for Forex Traders | forex-for-you.ru.