101,000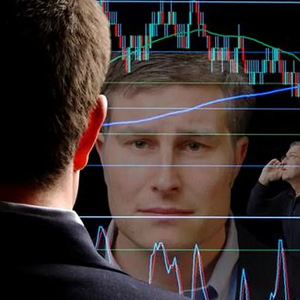 trading results are influenced by a large number of factors. I've already talked about some of them in my blog, including the trading plan. But today I want to draw attention to another important issue : psychology. In addition to trading, it is very useful to have a psychological trader's plan. Almost every trader with even little trading experience noticed that after switching from demo to real account, the effectiveness of trading decreases. I am sure that in most cases this happens under the influence of a psychological factor. In demo trading it is easy to follow the terms of your trading strategy. The entrepreneur knows that even in the most unfavorable developments on the market will not lose anything. As soon as the real money trade begins, fear, greed and other negative emotions intervene in it. To prevent this, it is necessary from the beginning to have a psychological plan of the entrepreneur.
The main elements of psychological plan
The first paragraph of such a plan must specify the ratio of the trader to losses. In fact, this is a very serious question. The trader should understand that unprofitable trades were, are and will be traded. They are not a disaster or a sign that the trader does not know how to trade and therefore will not be able to make money in the market. Losses are just signs that trade needs some adjustments. And even after the changes have been made, unprofitable orders will still be. It is impossible to predict price movement with 100% accuracy in principle. The trader's goal in trading is to achieve a level of professionalism in which the number of profitable trades always exceeds the number of unprofitable orders. Trader is obliged to get used to maintaining a neutral emotional state at each end of trading. His focus should not on the results of each closed order, but on the trading process itself. Strict adherence to the terms of the TS is a fundamental principle for the trader. In the psychological plan of the work on controlling emotions should also be taken into account. They often lead to large losses and even the loss of all funds. It is not easy to solve this problem, but it is still possible. This will require a certain period during which the trader must closely monitor your emotional state. Pay attention to your emotions both during trading and after closing trading orders. From my own experience, I saw that as soon as you realize the appearance of emotions, its power weakens. But it requires some training. The best option for a trader is to earn two plans: trading and psychological. Inga Fedorova 12.12.2020 Record Psychological Plan Trader First appeared magazine for Forex traders forex-for-you.ru.