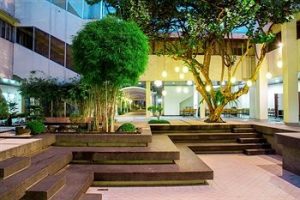 15 and on November 16, 2016 the International Financial and Forex Industry Exhibition PHILIPPINES FOREX EXPO 2016. will be held as part of the World Forex Expo project
The event will be held in the Philippines in Makati. Participants will gather at the AIM Conference Centre Manila.
How international financial institutions, brokers and banks are expected to participate in the exhibition.
In the course of two days the participants will be offered seminars, lectures and workshops. If you wish, you can get individual advice from leading experts in finance.
And as always at such events, visitors to the exhibition will be able to see the sights of the city and take part in various promotions and drawings.
All events at the exhibition are free of charge.Register to participate in the International Exhibition of Financial and Forex Industry PHILIPPINES FOREX EXPO 2016 is available at http://forexexpo.com/ru