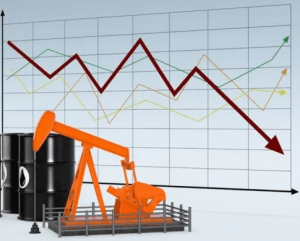 In the first days of January the results of the previous year are traditionally summed up and forecasts for the new year are made. This applies to all markets, including the oil market. I want to dedicate this article to him today. In January-September 2018, the oil market showed a steady upward movement. Then there were many reviews of analysts, in which they predicted the end of the year with the price of oil Brent at a level close to $ 100 per barrel. However, the situation then changed dramatically, and the price of a barrel of oil fell by almost 35 per cent by the end of the year. The main reasons for the collapse of oil quotations were negative forecasts for the dynamics of the world economy, as well as the growth of oil production in the United States, Russia and Saudi Arabia, which are the largest players in this market. Some local events also had a certain impact on the market. What will be the oil price in 2019? First, I'll note the factors that can affect its formation.
Factors that will determine oil prices this year
It's a lot, but I'll focus on the most important ones.
In the first half of the year, the OPEC+ countries will fulfill their obligations under the agreement to reduce raw material production. And it can stabilize the market situation.
United States is expected to continue to increase production and thus prevent oil prices from rising.
The exemptions granted by the U.S. to some countries will expire in May to allow them to import oil from Iran. The market response will largely depend on how quickly these countries find new oil suppliers. In addition, Washington may extend the exemptions.
Oil price in 2019 will also depend on the state of trade relations between the US and China. If the two largest economies fail to overcome their differences and conclude an agreement, it will put significant pressure on the global oil market.
On top of these factors, the oil price will be affected by the expected reduction in production in Venezuela and exports from Iran, as well as unstable supplies of raw materials from Libya and force majeure.
What to expect in the current year
Oil price forecasts diverge from different analysts and financial institutions. Some of them expect the market to remain depressed and prices to fall to $40-45 per barrel. However, there are also relative optimists among them. According to their forecasts, the oil market will first recover to the level of $ 65 per barrel, and by autumn it will rise to $ 70 per barrel. What will actually be the price of oil in 2019 we will soon learn. I am sure that the oil market will be interesting to observe and, of course, it should be used for earning.Fyodorov's Inga03.01.2019