Event
Mark Carney, speaking in Parliament, voiced his position on brexit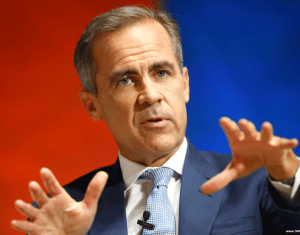 Mark Carney, Head of the Bank of England, addressed the Parliament. In his speech, he expressed support for the draft agreement with Brussels on Brexit proposed by Prime Minister Teresa Mae. Mark Carney noted that there should be a transition period between the proposed contract and the final agreement. Its duration should depend on the situation and, if necessary, can be extended.
If you give up the transition period, it could cause a serious negative shock to the British economy. Says the head of the Bank of England. He warned that the shock of Brexit would limit the actions of the Central Bank. This applies to issues related to compensation for the drop in demand and support for the country's banking sector to continue lending.
Mark Carney also advised investors not to expect a reduction in the rate if the "hard" version of the UK exit from the European Union were to be used.
Thérèse Mae spoke at a meeting of the Confederation of British Industry the day before. She stated that the British government intends to achieve a good deal with Brussels. The final decision on whether the agreement is in line with the national interests of the country will be taken by the British Parliament.