Event
Mark Carney, Head of the Bank of England, addressed the Parliament (25.10.2016)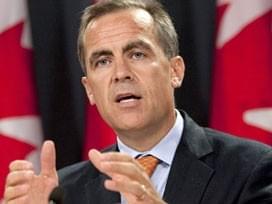 Mark Carney, Head of the Bank of England made a speech in the British Parliament on Tuesday. He said that the country's central bank has defined a list of tasks for itself a long time ago and it is not expected that they will change somehow.
Bank of England is working to maintain the stability of the financial system and achieve the set goal of inflation. These activities of the bank "have passed the test of time," said Karni.
He also warned that any doubts about the policies implemented by the Central Bank could lead to a number of negative consequences. And above all, they will touch British assets. Negative estimates of the Bank's performance may affect the national currency and bonds. Inflation expectations also risk experiencing pressure.
Mark Carney assured that currently the markets have no grounds to expect any fundamental changes in the policy of the Bank of England.
Previously, Prime Minister Teresa Mae criticized the Central Bank. In her opinion, the monetary policy pursued by her has a number of negative side effects. In particular, she pointed out the growing inequality in material well-being among British citizens.