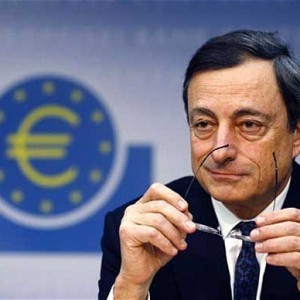 Mario Draghi, Head of the ECB, spoke at the press conference held after the regular meeting of the Board of Directors. Interest rates remained at the previous levels: 0 percent for loans and 0.4 percent for deposits. The wording of further policy regarding rates has been changed. Whereas the ECB used to say that interest rates remained low until August 2019, now we are talking about the end of the year.Mario Draghi noted that despite the weakening of some negative factors in the euro area there is a significant slowdown in economic growth. Positive changes in the dynamics of GDP this year are unlikely. The main reasons for the continued uncertainty are factors such as the geopolitical situation, problems in developing countries, and the threat of protectionism. Core inflation in the region is still low.European Central Bank
worsened the economic growth forecast for the next two years. This year's GDP
will increase by 1.1 per cent and by 1.6 per cent in 2020. Inflation forecast
was also reduced to 1.2 percent in 2019 and 1.5 percent in 2020.After completion
press conference euro fell by 0.5 percent.