Event
Jerome Powell gave a speech after the FOMC meeting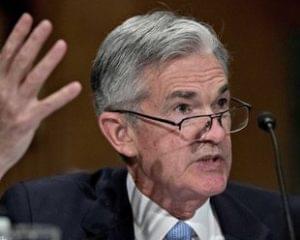 After the Fed's decision to raise the key bid was announced, its head Jerome Powell made a speech. Her overall mood was optimistic. He noted that currently the country's economy is in very good condition.
Privilegedly, Powell stressed that the Fed will constantly monitor the dynamics of the indicators in order to prevent a very rapid tightening of monetary policy. In his opinion, the chosen strategy of gradual increase of the rate was the right decision.
The head of the Fed also noted that it is not yet time to "celebrate" inflation. It should be at the target level for a long time.
In his speech, Jerome Powell also touched on the current issue of trade wars. In his opinion, the trade disputes that are currently ongoing between countries do not yet have a serious impact on the markets. However, if the situation in the U.S. foreign trade deteriorates, the Fed is ready to take all necessary measures.
Jerome Powell also announced that he intends to hold a press conference after each Open Market Committee meeting in 2019 to decide on the interest rate.