This Tradeallcrypto review is a product of months-long exhaustive examination and observation of all services and offers that this Tradeallcrypto crypto broker makes available to its many clients. The review team also looked into the firm's website to see how the clients are educated regarding their possible trading endeavours.For parties interested in signing up for the services of this Tradeallcrypto crypto broker, it must be noted that the review literature for this broker is scarce. It is highly likely that this review is one of the first ones. This Tradeallcrypto review aims at rendering a pointed and highly-informed assessment of the brokerage. As this is the case, the legitimacy of the firm is of great consideration, which is also, of course, in light of the scarcity in online reviews. It is also to the hope of the review team to dispel Tradeallcrypto fraud allegations.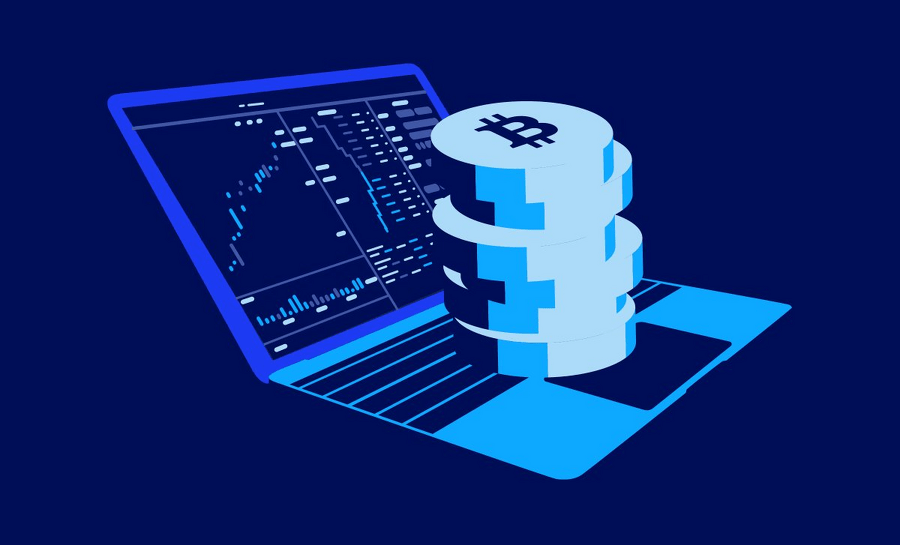 Tradeallcrypto Review
This Tradeallcrypto review looks into the following facets of the brokerage:1. The legal parameters that sanction the operations of the Tradeallcrypto crypto broker2. Tradeallcrypto crypto broker regulation3. The educational tools that the firm avails its clients though its website4. The trading platform that the firm offers5. The features that separates it from other cryptocurrency brokerages6. The Account Types available 1. Legalities Tradeallcrypto's website is furnished with the legal parameters in trading that the company strictly follows. Separate inner pages are dedicated to "Terms and Conditions" segment, alongside the "Risk Disclosure Policy", "Privacy Policy", "Refund and Return Policy", and the "Anti-Money Laundering" disclosure protocol. The publication of these are the firm's attempt at making the facets of its operation completely transparent—catering both to its clients' and company's rights upon being engaged in transactions.2. RegulationWhile Tradeallcrypto discloses its address and the legal entity that it operates under, its website does not declare if the broker is being regulated by any international or local financial authority. And while the TLM Ltd. Tradeallcrypto's mother company, legally operates within the Grenadines, the company makes no mention of any actual legal details that would paint legitimacy to its operations. This of course, raises a red flag. With a regulator nowhere to be found, Tradeallcrypto's reputation and image had become highly questionable. 3. Educational ToolsDespite this hurdle, some key facets of the brokerage are still worth noting. Tradeallcrypto projects itself as client-centric and as such, the company goes to lengths to cater to client education. The firm provides a number of educational materials through its website such as an economic calendar, real-time Market news, up-to-date market reviews, and a comprehensive spread table. In addition, the Tradeallcrypto crypto broker provides direct assistance of 27 technical specialists. 4. Offered Trading PlatformThe review had noted Tradeallcrypto's wise decision in partnering with trading giant, MetaQuotes in offering the web version of MetaTrader 4 (MT4). As with trading Forex and other assets, MT4 is highly-intuitive, making its interface easy to navigate through. On top of this, its indicators can be customized. Regardless of what asset a trader chooses to trade, MT4 remains to be a good choice. 5. Standout FeatureThe "Know Your Client Policy" or simply, "KYC Policy" of this Tradeallcrypto crypto broker is its standout feature. The policy strengthens the verification process that the firm mandates. The KYC Policy is the broker's client security protocol that asks for multiple documents, namely, the Proof of Identification, Proof of Residence, and copies of the client's credit card. This specialized policy places the Tradeallcrypto crypto broker as a firm that gives regard to its processes and the storing of the client's personal data. But while this is a noteworthy feature as it secures the integrity of the firm as a crypto exchange, it is unclear how the protocol itself secures client data effectively from malicious online entities.6. Types of Trading AccountTradeallcrypto offers five (5) types of trading accounts. These are as follows:6.1. Start AccountOpening a start account requires an initial deposit of $250 to $3,000. The account avails Tradeallcrypto clients a bonus of only 50%. It follows the standard rules for withdrawal procedures. The account gives access to a number of analytical materials and educational materials on top of an introduction to the broker. 6.2. Silver AccountThe Silver account requires a deposit of $3,001 to $10,000. This account offers all the Standard Account's features. The only additional feature is the account's provision of a financial analyst.6.3. Gold AccountThe Gold Account can be opened with a deposit of $10,001 to $50,000. Apart from the usual offerings of the aforementioned accounts, the Gold Account adds an individual review of the client's trading account by a financial analyst that lasts for least 30 minutes, weekly. 6.4. Platinum AccountClients may open this account for $50,001 to $100,000. Apart from the basic offers, this facilitates an individual review once a week for 2 hours, the creation of a trading plan, and the development of a trading strategy. 6.5. VIP AccountFor an amount of from $100,001 and above, clients are availed of all the aforementioned offers, only the individual reviews may be done whenever the client pleases and however long it may take. On top of this, a quarterly or annual trading plan is created, alongside the development of a trading strategy and other tools and techniques. What the review team had noticed with these accounts is obvious: trading with Tradeallcrypto is pricey. This does not factor in well as the differences in offers across the accounts are not at all different from each other.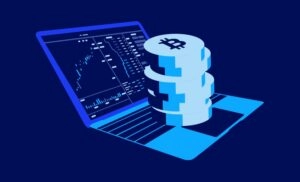 Tradeallcrypto Customer Reviews: Client Testimonies
Tradeallcrypto customer reviews are in scarcity as already mentioned early in the introduction. The review team had already made lengths into churning out three other reviews that focuses on different facets of the brokerage. The review team had affirmed the claims made by the Tradeallcrypto crypto broker in its website. The team also sees its KYC Policy as highly effective in filtering out potentially fraudulent clients. Its Anti-Laundering policy does the help the cause as it aid clients in determining risks and shady deals. What this strongly suggests is that the brokerage looks out for its client's welfare.
Tradeallcrypto Fraud?
It does not help that Tradeallcrypto operates with a regulatory to sanction it. This is a major point against its reputation and attempt at acquiring more clients. While the matter stands that no customer reviews testify against the firm, or that Tradeallcrypto fraud allegations are replete in the online community, a crypto trader who is only starting in the industry might be discouraged to sign up with the brokerage. This is an assessment that needs to be considered heavily given the high costs that each account requires. For interested parties, looking deeply into Tradeallcrypto's website is one way of educating oneself if the firm is indeed a viable broker. However, the review team still encourages the reader to further the research for potential reviews that may help the interested party in making the right decision.