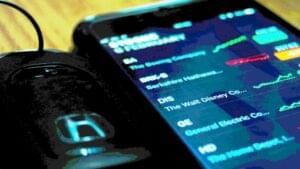 Индикатор Торговые сессии Торговля
Technical Analysis Tool, which I will discuss in this article, analyzes the currency pair price change during the trading session. Based on the results of this analysis, the Trading Sessions Trade indicator draws support and resistance levels on the chart. They need to be used to make trade decisions. Applying this indicator is very simple, so it will suit even those traders who are just starting to understand trading.
In MT4 Trading Sessions Trade is installed in accordance with the standard instruction. Download the file and place it in a trading platform folder called Indicators. You must then reboot the terminal.
Indicator settings
You must set the required settings before you can start trading.
First, indicate to the indicator how many trading days it should take into account in its calculations. This is done using the Day-analysis parameter.
Next, the trader must decide which trading session he is interested in. Sessions-Start and Sessions-Stop options allow Specify the start and end time.
The next parameter is Trade-Stop. Here we indicate the end time of trade.
The last variable in the settings is Offset. It is used to determine the allowable shift between the calculated and actual signal.
There are two other parameters. But they are not of particular importance, since they are responsible for the color of the indicator lines.
Once the settings have been completed, you can start trading with Trading Sessions Trade .
Opening rules and close deals
First, let's see how the indicator looks on the price work chart:
Since this indicator draws levels on the chart, the signals are situations when the price has broken or bounced from them.
In my opinion, it is better to trade when prices rebound from the level. That is, if she approached and rebounded from the level of resistance, then you can open the order sell. We close it when the price is near the opposite level. Accordingly, if the price has approached and then she fought back from the level of support, then you can open a buy warrant. And it should be closed when the price is near the opposite level.
The breakdown of one of the levels is also a signal to enter the market. If the price has broken the upper level (resistance) – buy, if the lower (support) – sell.
The necessary skills to work with this indicator must be obtained in the demo trade. In addition, an additional market analysis tool should be selected. This will improve trade efficiency.
Download indicator:
Trading Sessions Trade
Inga Fedorova
05.09.2021
Recording Indicator Trading Sessions Trade first appeared forex-for-you.ru.