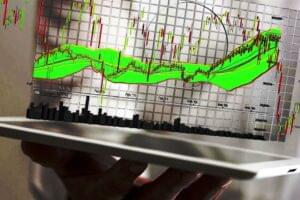 Индикатор PA адаптивный MACD
The market analysis indicator discussed in this article is an optimized version of the popular MACD indicator. Its algorithm has been amended to generate more accurate signals for opening trading positions. The PA adaptive MACD indicator is displayed in a separate window as lines. You must first install it in the MT4. You can do this using the standard instruction. This technical analysis tool can be considered universal. It means that it can be used in trading any currency pairs. Timeframe doesn't matter either. But before you start trading, you need to look at its parameters in the settings and, perhaps, change something.
Output parameters of the indicator
If you open the corresponding tab, you can see that there are a lot of them. But in fact, there are only three important variables for trade. I'll tell you about them.
Use the Time-Frame-to-Use parameter to specify which timeframe will be traded.
Next an important parameter is Price-to-Use. It is designed to specify the type of price that the indicator will use in its calculations.
Levels-period is the period of the indicator signal line.
All other variables do not matter much, so they can be left unchanged. Some of these relate to how the trader is alerted to the signals or color of the indicator lines.
Conditions for opening warrants
After setting the indicator on the schedule of the traded instrument it will look so:
To open the sell deal, you need the main line to change its color from blue to red and cross the other three lines in the top-down direction.
To open a buy deal, it is necessary that the main line changes its color from red to blue and crosses the other three lines in the bottom-up direction.
There is another option. You can not wait for lines to cross, but open orders immediately after changing the color of the main line. But at the same time, it must be understood that the number of unsuccessful Transactions can grow.
As always, I want to warn that this indicator must be tested on the demo account. Despite the fact that it is very easy to use, trade skills are needed. To create a full-fledged trading strategy, you can pick up 1-2 market analysis instruments.
Download The indicator file can be downloaded by this link:
PA_ADAPTIVE_MACD
Inga Fedorova
12.09.2021
Recording The PA Adaptive MACD indicator first appeared forex-for-you.ru.
.