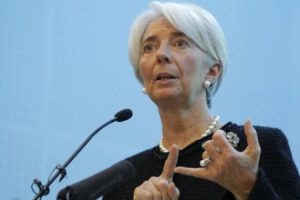 International Monetary Fund Head Christine Lagarde spoke at the St. Petersburg forum. In her speech, she named three "clouds" that seriously threaten to "storm" the global economy.
The first cloud is a huge debt burden in sovereign states and corporations. It reached $162 trillion, equivalent to 220 per cent of gross domestic product. Such a large amount of debt has not been recorded in the world since the Second World War.
Kristin Lagarde called the second "cloud" "financial fragility". It can cause a significant outflow of capital from emerging economies.
The International Economic Forum in St. Petersburg ended on May 26. He worked for three days. The forum was attended by more than 15 thousand people, who represented more than 100 countries of the world.