Recently, the Internet is overflowing with reviews from angry clients of scammer brokers who not only steal money from them, but also ignore any appeals. Thus, the reputation of brokerage companies, even with a global reputation, is in question. On the other hand, the broker not only gives the trader access to the market, but also assumes full responsibility for trading transactions that take place on the stock exchange. If you are interested in how to trade on the stock exchange without a broker and whether it is possible under such conditions to collect profits – this article is for you.
Why a broker is needed and what it earns
If trading without a broker was very simple, they would most likely end their business due to a lack of clients. Despite the various cases that have taken place between brokers and traders, their business is only gaining momentum. Brokers on the stock exchange earn on: to buy and sell assets according to the client's desires and objectives; Currency conversion Withdrawal (and sometimes contribution) of balance sheet funds; 400″> training courses; Install other software analytical information or investment portfolio messages. Depending on the services that the broker provides, they may be paid or free of charge. Some brokers include additional voluntary services in the contract. However, most often this is done for some reason. Brokerage firms offer their clients additional services to increase their customer base. In fact, for entrepreneurs it does not play a role for what reason it uses certain services for free. The main thing is that the broker does his work qualitatively and conscientiously.
What do you need to do to trade the stock market without an intermediary
If you know the negative reviews of the work of companies on the stock exchange, you probably wondered, but how to trade on the stock exchange without a broker? To answer this question, you need to know the exchange rates you want to access. Even a superficial examination of them allows us to understand that such costs are unaffordable for the average entrepreneur. In addition, under the jurisdiction of some global jurisdictions, only professional market participants who are License. And this, as you know, also costs money.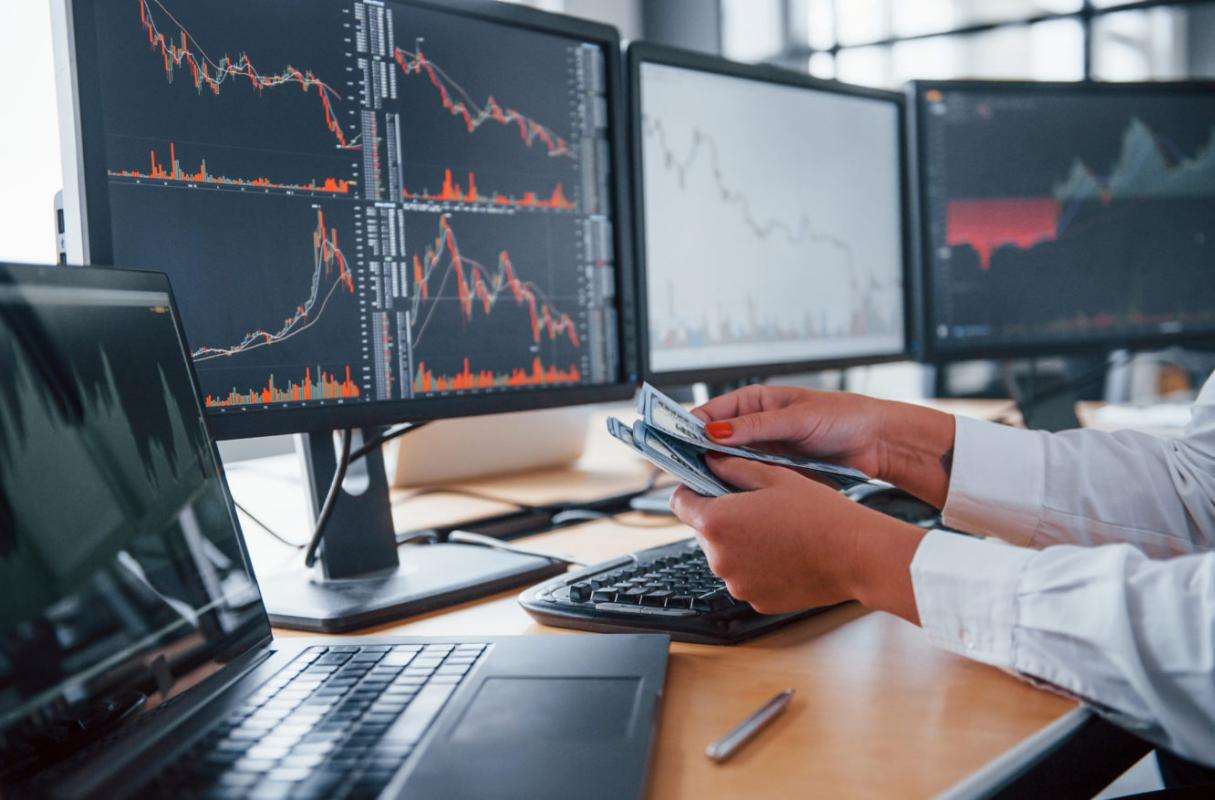 Take the Russian stock exchange, for example. For self-trading it will require: to pass several exams that confirm your right to do business on the stock exchange; Register a financial company on your behalf; Get a license from the Central Bank of Russia; Get a deal with the exchange (which gives you access to trading); Buy equipment Work on their professionalism in accordance with the requirements for professional competence of exchange participants; financial statements of exchange transactions.
Trading without intermediary: for and against
Before starting the procedure for gaining access to the market, the investor should reasonably assess not only his competence, but all the nuances. If you want to make money trading some assets without the right knowledge to do so I don't think it will work. Consider whether there are brokers who can offer conditions as close as possible to your expectations. On the one hand, trading with a broker you get fast execution of orders, minimize your stock on the stock exchange and nerves, and will not overload with documents and you will not pay various brokerage fees as required by law. However, on the other hand, some brokers require such a level of commission that no "professional" advantage wins. Experienced traders say that everyone should do their job. This means that the broker – to provide access to the market, and the trader – to use it and trade on the stock exchange. Therefore, it is much easier to find a broker that will meet your requirements in all respects than to implement access to the exchange yourself. Record the first appeared Journal for Forex Traders forex-for-you.ru.