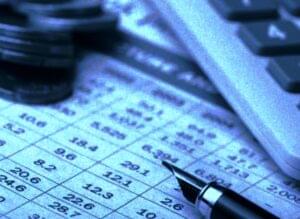 How to take a strong price movement
To earn money on the forex market, it is recommended to choose high-grade currency pairs. And that's understandable. Such couples go long distances during the day, which means that there is an opportunity to get a good profile. The most popular currency pairs can show daily movement by 100 and even 200 points. Of course, a strong price move is easier to take in medium-term trade. To do this, the trade transaction remains open for several days. However, it can also be effectively used in intraday trade.
The decision to open a trade transaction is made on the basis of technical analysis taking into account fundamental factors. But in order to get as much from the existing trend as possible, it will not prevent the use of additional methods. I will talk about some of them in this article.
Movement of stop loss
If you move a warrant limiting a possible loss, after the price on a trend movement, then you can get a large profit. At the same time, the probability of loss of funds is reduced to zero. But this method has its own complexity. You need to be able to choose the optimal distance from the current price to move the stop loss. If it is placed very close to the price, then the transaction may be closed too soon. And this can do a very small fluctuation in quotes. No matter how strong the movement is, there will still be kickbacks. And stop loss in this case should not work.
Pin bars and levels
In order to determine the high probability of completing the current trend and starting the opposite Additional methods should be used in addition to indicators. Pin bars and levels can be used effectively to solve this problem. If a candle appeared on top of a strong and prolonged upward movement with a small body and a very long upper shadow, then this means that the "bulls" no longer have the strength to support the upward movement. Accordingly, the formation of a pin bar with a long lower shadow on the downward movement can be considered as a signal of its completion and trend change.
In addition, I recommend pay attention to the important levels that were formed earlier (on the left side of the graph). If the price approaches them, then caution should be taken. The best solution will be some pause. We must wait for the further development of events. Namely, to find out whether the price will break through the level and continue its movement in the direction of the existing trend or will break away from it.
Any strong price move could be a source of major revenue. But you need to gain experience in its competent use.
Inga Fedorova
02.10.2021
Record How to take a strong price movement first appeared forex-for-you.ru.