101,000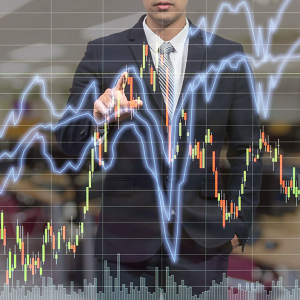 Rewhe get a stable salary, each entrepreneur goes his own way of learning. He learns the basics of technical and fundamental analysis. And it also examines the work of basic indicators and oscillators, which are the default in MT4. However, the entrepreneur then learns that a huge number of technical analysis tools can be found on the web. To create your own trading strategy, you need to raise indicators that will successfully cope with creating quality signals to enter the market. But how do choose an with so much diversity? Some novice traders have difficulty solving this problem. Today I will try to make some recommendations on this. I hope they will help you choose the indicator correctly.
For what indicator
Market novices often make one mistake. They begin to look among the indicators for some grail that will allow them to quickly become rich. Don't waste your time. If the author of any indicator or ADVISOR promises only profitable signals – do not believe. Any technical analysis tool will issue false signals. We need to find an indicator that has a small share of erroneous signals. All indicators can be divided into two groups: ahead and behind. As a rule, and these and others have a similar drawback. The leading indicator signals a possible reversal of the direction of price movement. However, this does not mean that the reversal will actually take place. Retardant indicators often recommend entering the market when it is generally too late to do so. Initially, it should be understood that each indicator actually only recedes the market situation. The trader's task is to assess it and decide whether to open a transaction or stay out of the market.
Working with settings
The same indicator can show different trading results in two traders. Why is this happening? Yes, because one of them raised the optimal parameters in the settings, as a result of which it makes a profit. It may take a long time, but it's worth it. The fact is that the effectiveness of each analytical tool depends on the currency pair selected and the time frame. These parameters, which are acceptable to trade during the day on a currency pair with high volatility, may not be suitable for couple's earnings with weak volatility over a large time period. It is best to choose the right settings in the demo trade. To reduce the percentage of false signals of the selected indicator, it is necessary to use an additional technical analysis tool as a filter. To s selects the indicator correctly, you should also take into account the trading style and its psychological characteristics. Inga Fedorova 24.10.2020 Recording How to select a forex indicator first appeared journal for Forex traders forex-for-you.ru.