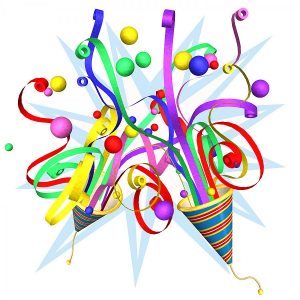 The currency market has one significant advantage in comparison with other markets – it works round the clock. And even if there are holidays in some countries, we can see that deals are made and quotes change. The question arises: what is the value of festivities on the forex market for trading a trader and whether it is worth paying attention to them at all?
In fact, although trading in the currency market continues on holidays, it has its own peculiarities that should be taken into account. The fact is that on such days liquidity and market volatility fall. And this can lead to a decrease in the efficiency of trading strategies and the appearance of a large number of false signals. In order for this not to happen, the trader needs to know about the main holidays and adjust his work on such days or even completely abandon trading. And now let's talk about those holidays that are most important for the currency market.
Christmas and New Year
Of course, the main Forex holidays are Catholic Christmas and New Year's Eve. Their importance is so high that some brokerage companies even completely stop their work. And the volatility in the trading of the dollar, euro, pound and other European currencies is beginning to decline noticeably a few days before the beginning of the Christmas holidays and is recovering only in early January. This is due to the fact that major players (foundations, corporations, etc.) are trying to complete financial operations until December 24. Therefore, it is recommended that traders who trade with the appropriate instruments close their trading positions before the start of Christmas and New Year holidays. But that doesn't mean you have to stop trading completely. There are currency pairs, which are not affected by these holidays. We're talking about Asia. For example: SGD/JPY or NZD/JPY. Therefore, if desired, you can use such tools for trading at the end of the year.
– Thanksgiving
–
On the last Thursday of November the United States celebrates this very important holiday for the country. American market participants have a rest, and this leads to a significant decrease in the volume of trades. It makes no sense to trade pairs with the U.S. dollar this day. But there are many options for alternative trading. Thanksgiving is not a holiday for Europe and Asia, which means that you can earn money by trading instruments such as EUR/JPY or EUR/GBP.
Other holidays
I'd also refer to Labor Day and Catholic Easter as important holidays. Happy Labor Day, we all know each other. It is celebrated not only in the CIS countries, but also in the USA, Europe and China. The truth in the United States is September 7th, and in the rest of the countries (as well as ours) – May 1st. On this day there is also a decrease in the activity of market participants. It is better to choose pairs for trading, where there are no currencies of the countries celebrating the Labor Day. During Catholic Easter it will also be reasonable to give up trading in the U.S. dollar and European currencies.
Forex holidays should be taken into account in trading to prevent their negative impact on your trading account.Fyodorov's Inga26.11.2018