Event
Head of the Bank of Japan Haruhiko Kuroda addressed the Parliament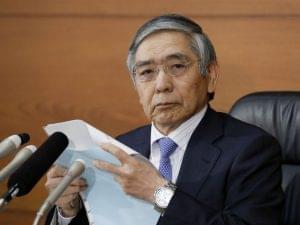 Kuroda assured that the markets will be informed in due time about the details of the current monetary policy curtailment. It's too early to talk about it now. According to previously published statistics, consumer price growth in Japan slowed to 0.7 percent last month after rising by 0.9 percent in March. Thus, there is no reason to change the current Central Bank policy.
But Haruhiko Kuroda agreed that long-term low interest rates have negative side effects. This is primarily about the income of the Japanese and pension funds. This, in turn, may lead to a reduction in private consumption.
However, according to Kuroda, the ultrasoft policy has supported the Japanese economy and increased consumer spending. Unemployment in the country has been at its lowest for the last 25 years.