Forex and other markets require a profitable trading strategy. It's gonna take a long time to create it. The efficiency of this work will be higher if the trader is familiar with different trading methods. This includes the method of the famous analyst William Gunn. Its theory is based on two main components: history analysis and price corridor. The analysis of historical data allows us to identify market situations that may repeat themselves. Price corridors formed by levels (support and resistance) indicate important areas. They are a reference point for determining the point at which a trend can be reversed. William Gunn offered traders several analysis tools. One of them I want to talk about in this article. It's a Gunn grid.
How to build a Gann grid
I want to note at once that all the tools of this analyst can be found in MT4. They are in the terminal by default. To set them on the chart, click "Insert" in the terminal menu, and then "Gann".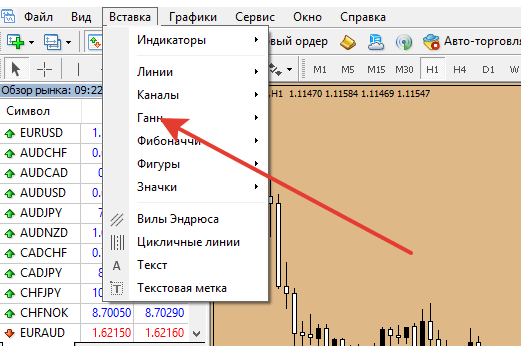 Gann grid is drawn by two points. It can be two minimums, two maximums or a minimum and a maximum. The distance between them will determine the size of the grid cells.Look at an example: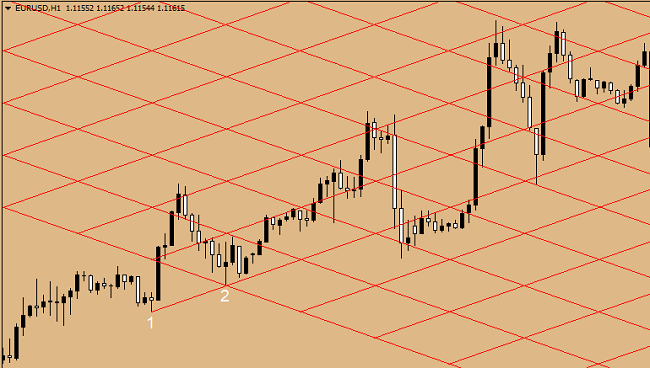 How to use the Gann grid in trading
The rule of using a grid is actually very simple. The trader needs to monitor the price behavior near the cell boundaries and make a trading decision. Transactions are opened both on the breakdown of the lines forming the cells and on the rebound from them. Gann Grid, like its other instruments, indicates a reversal point or trend correction.I want to note that trading
but I wouldn't recommend this theanalysis tool. He could be…
the effective component of a trading system in which other
Analysis methods.I want to conclude this article by offering you a few tips on trading from William Gunn:
make your own trading decisions, ignore the opinions of others;
after closing the order with a loss, reduce the risks in the next trade;
avoid opening a large number of trades;
if you have any doubts about the correctness of your trading decision, it is better to give it up;
after entering the market do not change the stop-loss level;
do not allow small profits and large losses;
do not open an order just because you are tired of waiting for a favorable market situation for this.
Fyodorov's Inga21.05.2019