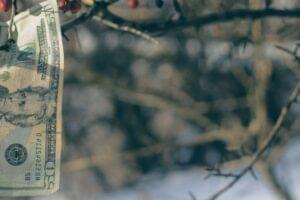 FX Snipers CCI Indicator
In this article, I want to tell you about the FX Snipers CCI indicator. In fact, it is a modified version of CCI, which has long gained popularity among traders. However, the Snipers indicator was added to the FX Snipers CCI algorithm. This made it possible to improve the quality of signals, and therefore the efficiency of trade.
In order to use this indicator in trading, you need to download the file and place it in the appropriate folder of the trading platform. The procedure is standard.
Before the start of trade You can optimize your indicator settings. There are only two parameters. First of all, you need to indicate which period to use in calculations. To do this, the settings have the variable CCI-Period. And the second parameter BarSize allows you to specify the size of points in the indicator window.
In the price graph, the indicator is displayed as a bar graph, the columns of which are not only different in size but also in color. The zero level is represented as points. They change their color depending on what trend prevails in the market.
Rules
First, let's see what the indicator looks like on the chart of the trading currency pair:
Purchase transactions can be opened when the zero indicator line crosses in the bottom-up direction. At the same time, the points of this level should be painted green.
Sales transactions can be considered if the indicator line has crossed zero in the top-down direction. At the same time, the points of the level were painted red.
In addition, you can enter the market at formation of divergence. If the price shows rising price highs, and the indicator highs decrease, then this indicates a high probability of a market reversal. You can search for the best selling point. And if the price updates the lows, and the lows of the indicator increase, then you can consider opening a purchase transaction.
Although the FX Snipers CCI algorithm uses the readings of two indicators, to improve the accuracy of signals, I recommend selecting an additional technical analysis tool. Work The indicator should be tested in the demo trade.
FX Snipers CCI is actually a universal indicator. It can be used in trading by any currency pairs and on different timeframes.
If you are interested in this indicator, you can download the archive with its file for this link:
FX-Snipers-CCI
Inga Fedorova
03.10.2021
Recording The FX Snipers CCI indicator first appeared FOREX-FOR- You.ru.