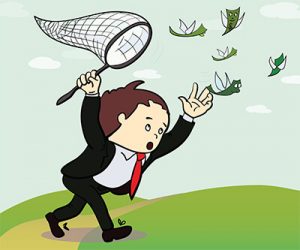 One of the most popular methods of trading on the Forex market is the use of the order grid. Manually trading on such a strategy is difficult. Therefore, traders who prefer this trading system use Expert Advisors. Today, I'd like to suggest that you meet one of them. This is a network Expert Advisor Forex Setka Trader. Trading is carried out on a minute chart on a pair of pounds / dollars. He works on the martingale system. This means that if open deals go into the minus side, the Expert Advisor opens new trade orders with an increased lot. Forex Setka Trader opens BUY and SELL orders. Take Profit has a fixed size. The Net Expert Advisor will open trading positions until all previously opened deals will be closed on TP. After which the creation of a new grid will begin. The robot should be set to two graphs. On the first one you should specify only purchases, and on the second one – only sales. Magic Number should also be different. And now let's talk more about robot parameters.
Forex Setka Trader Settings
I'll start with the most important ones.
In order to specify the volume of the first trade, you should use the parameter Lots.
Next, let's determine the coefficient by which the order volume will increase, if the open trades are at a loss. To do this, the MultiLotsFactor. parameter is in the settings
Take Profit Size is set using the TakeProfit. parameter
Total number of orders opened by the EA can be limited. The required value must be set in the MaxOpenOrders. parameter
There are also parameters that will allow the robot to take certain actions in case of unfavorable events for the deposit.
If you activate the SafeEquityStopOut parameter, the robot will close all trading positions, provided that the amount of funds available on the trading account is less than the set value.
SafeEquityRisk defines acceptable risk.
Also in the settings there are parameters that should be used when applying trailing stop.
General recommendations
Testing of this EA has shown good results. He increased his deposit by 2,000 percent in a year. But that doesn't mean it's always gonna be like this. Loss of funds is also possible, as in trading any other robot using martingale. Therefore, it is recommended to first withdraw all profits from the trading account. This should be done until all the funds that have been transferred to the trading account are back on the bank card. After that, no matter how the Expert Advisor works, it will no longer pose a threat to a trader's personal funds.
In order for the network EA to work stably, you should use the VPS server.
Never install a robot on a live account without first testing it in demo trading.Download Forex Setka Trader:setka-orderovFyodorov's Inga04.07.2018