Traders blog
Forex risk management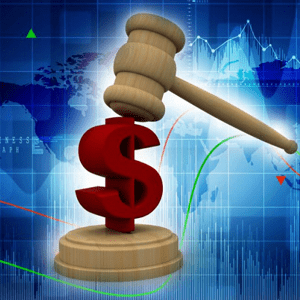 Trader can raise good indicators and create a trading strategy. But if he ignores the issue of risk management , he will not be able to achieve the goal of stable earnings in the forex market. And today I want to talk about what to look out for in the first place. Let me start with general information.
Risk management efficiency depends on several factors. First of all, it is the ability of the trader to react quickly to the change of direction of the market. In addition, it should be able to accurately assess the degree of risk associated with an open commercial transaction. Furthermore, the trader should see a boundary between acceptable and unacceptable risks. The second risk option should be excluded from trading.
Commercial Risk Reduction Guidelines
The following recommendations should be taken into account in order to improve trading performance.
The risk of losing funds will decrease if the trader spends more time analysing and preparing to open a trade. And this will be possible only if you will not try to open multiple orders. The principle of "better less, better" works well in trading. And keep that in mind.
If the trader has doubts about the opening signal of the trade, it is better to refuse entry to the market. As the show shows, most questionable commercial decisions lead to bad deals.
Unfortunately, some novice traders refuse to use stop-loss because they do not want to accept losses. This approach to trading in practice only increases the risk of large losses.
Risk management also includes control over the volume of open trading transactions. Often, wanting to quickly earn a large sum, the entrepreneur opens an order with a large batch. When the market reverses against a trade, it must record a significant loss.
To reduce the risk, the trader simply needs to control his emotional state. If he understands that emotions are starting to control his actions, the only appropriate solution in this situation is to stop trading.
Risk management is also linked not only to the trade itself, but also to certain factors which, at first glance, may seem insignificant. To them I would like this failure on the Internet and the unsuccessful choice of broker. To solve the first problem, I recommend using a VPS server. When it comes to choosing a broker, this issue should be taken as seriously as possible. Before opening a trading account, you need to collect the maximum amount of information about the brokerage company.
Inga Fedorova
21.01.2021
Record Forex Risk Management First Appeared Magazine for Forex Investors | forex-for-you.ru.