Forex Digital Indicator 30 Mashek
Digital 30 Mashek, as I will say today, helps the trader to determine the optimal entry points. Its algorithm contains readings of 30 moving averages. The pointer is universal. This means that it shows good results of the analysis of the market situation on the charts of all trading instruments and in different time frameworks. In the trading terminal, the indicator is installed in the standard way. In order to improve its efficiency, it is necessary to choose the best settings for a given currency pair and used in TF trading.
Digital 30 Mashek
At first glance, there may seem to be a lot of them. But there are only a few that are really important for trading variables in settings.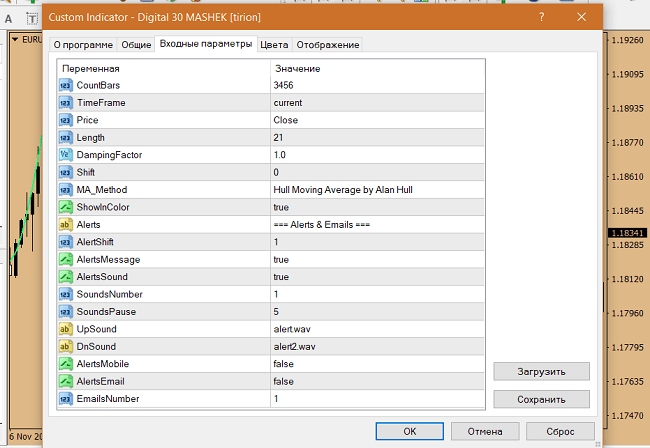 With count-bars you can specify the digital 30 mashek number of candles to be used to carry out the necessary calculations.
The indicator should also know on what time period it will be traded. To do this, the settings have the appropriate Time Frame option.
Different types of prices can be used in moving averages (opening, closing, minimum, maximum). In the case of the Price option, the trader must specify the type of price that the indicator should use in its calculations.
The indicator is based on a curve chart that signals the possibility of opening trades. We need to define its period. You can do this by using the Length variable.
Shift is the offset size of the indicator curve relative to price.
In addition, the trader must choose the type of IS. This is done using the ma-Method. The
show in color option allows you to activate the color change of the Digital 30 Mashek curve depending on the situation that is observed in the market.
Other parameters refer to trader warning settings that the market has a favourable situation when opening an order in one of two directions.
Trading Rules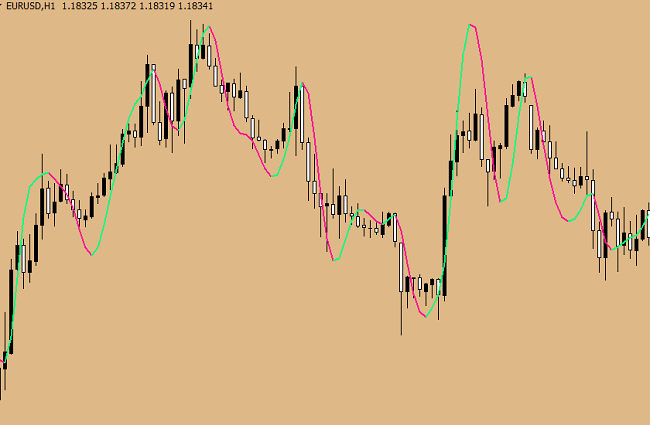 Trading order opening conditions are very simple. All that is required of the trader is to keep an eye on the color of the line. If we see that the curve color has changed from red to green, it means that you may consider opening a buy trade. Therefore, if we see that the color of the line has changed from green to red, you may want to think about opening a sales order.
I want to warn you that trading on signals only of this indicator is risky. This can be a useful part of a full-fledged trading strategy. This means that we need to find an additional indicator to analyse the market situation. You can only enter the market if both indicators give one-way signals.
All trading issues must be pre-resolved in the demo account.
Download indicator Digital 30 Mashek can be found here:
Digital 30 MASHEK
Inga Fedorova 1 15.11.2020
Digital 30 Mashek Record Forex Indicator Appeared the first magazine for forex traders forex-for-you.ru.