Traders blog
Force Bar – signal to enter the market
I in my trade almost always monitor the formation of candlestick patterns. In my opinion, they are an effective tool for market analysis. There are many models of candles, but their performance is different. In this article, I want to tell you about Force. It can be seen quite often on the price chart of a currency pair or other traded asset. The strength of the rod in most cases is successfully practiced. This formula can be used in trading as a basic signal or as a confirmation of a signal received from other technical analysis tools.
Force Bar can be seen if market sentiment changes dramatically. Up movement is replaced by downward movement and vice versa. This is indicated by the pattern. It is a candle with a large body. At the same time, there is almost no shadow on one side of the body. Let's take a closer look at this.
"Stubborn" Force Bar
To create a "stubborn" power bar requires a certain market situation. This can be a downward trend or the end of an upward movement correction. If we see that the chart has a candle in the opposite direction with a long body that does not have a top shadow, then this is a "stubborn" version of Force Bar. You can enter the market immediately after closing such a candle.
Let's see what this example looks like: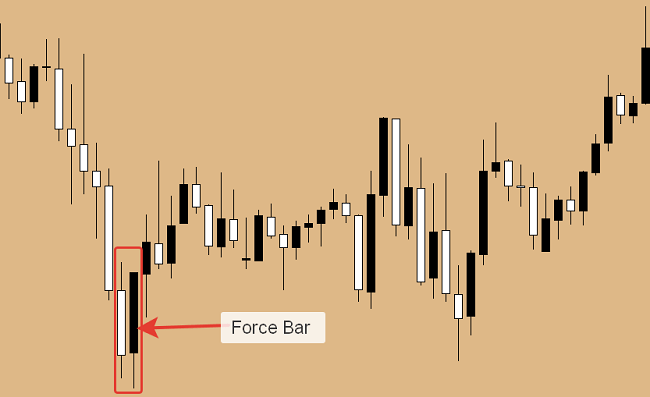 As you can see, a bull candle appeared at the end of a strong downward trend on the chart. He has a large body. At the same time, the maximum is equal to the closing price, that is, the upper shadow is absent. At the opening of the next candle you can enter the market. In this case, the stop-loss should be placed slightly below the minimum of this candle. You can then move it to breakeven.
"Bear" Force Bar
Conditions for creating a bearish version of Force Bar similar.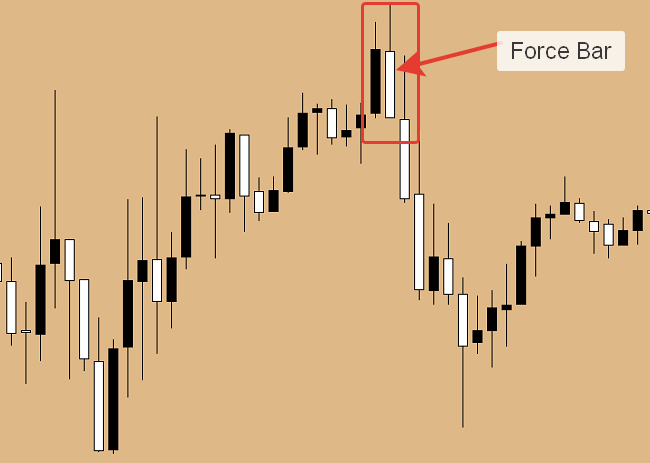 Bar of Power appeared at the top of the rising traffic. It is a bear candle that has a long body, and the closing price coincides with minimal movement. This means that there is no lower shadow. This means that the "bears" are quite strong and the price drop is likely to continue. You can open a sales order. SL is just above the high.
For starters, I recommend you to see how Force Bar works. After that, you can easily track it in real trading. If your TS, say, signals a favorable situation in the purchase market, and at the same time created a "bullish" bar of strength, then such a signal can be trusted more.
Inga Fedorova
28.01.2021
Force Bar – a signal to enter the market for the first time appeared Magazine for Forex traders | forex-for-you.ru.