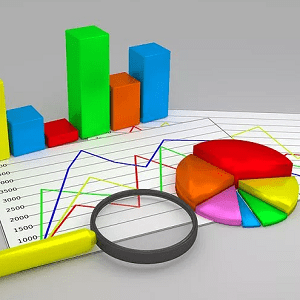 Successful investment is possible only if appropriate measures are taken to reduce risks. Investors with a lot of experience insist on the fact that it is impossible to invest all the funds in one investment direction. It is necessary to distribute them among different assets and create a so-called investment portfolio. This rule applies to all investment options. If the investor has decided to focus on one market, he should worry about minimizing risks in any development of events. Different methods can be used for this purpose. Market Diversification Forex is no exception. Today I want to tell you about the ways to diversify in the currency market.
Trading accounts
In order to reduce possible losses, it is recommended to open several trading accounts. Moreover, many brokers now offer their clients different types of accounts. There's a lot to choose from. You can do things differently. Open one trading account at a time, but in different brokerage companies. In this case, it is important to make the right choice of brokers. Companies need to be reliable and authoritative. The meaning of this method of diversification is that each of the trading accounts is traded on different trading instruments and strategies. And it increases the probability that the losses on one account will be covered by profit on the other.
Trading Instruments
If there is no desire or sufficient amount of funds to open multiple accounts, it does not mean that diversification in the marketforex is impossible. You can reduce risks by using different trading instruments in your trade. It is necessary to choose currency pairs with inverse correlation. If a deal on one of them goes minus, the order on the other pair is likely to be profitable. In addition, to minimize the risks of currency trading, other trading instruments can be used: metals, oil, indices, etc.
Trading strategies
Diversification in the market forex is also possible through various trading strategies. It's done as follows. Trading is carried out on the same currency pair, but on different TS. Suppose the strategy for trading on H1 forms a buy signal. Another trading system, developed for the H4 timeframe, recommends selling. And if the trading inside the day ends with loss of funds, the order opened by another trading strategy will help to reduce losses or even to reach the plus side. The success of this method of diversification largely depends on the quality of strategies used in trading.Fyodorov's Inga06.05.2019