Darvas Box – a method of trading a successful trader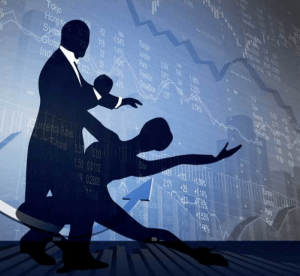 Trading requires a lot of effort to learn the desired result. Creating your own trading strategy, which would allow you to earn stably – the main task that needs to be solved by a trader. And in this work, the use of trading methods, which were used by famous traders, is not an obstacle at all. Today I will tell you about one of them – it's Darvas Box or Darwasa area (channel). It's named after the author. Last century, there was a trader like that, Nicholas Darwas. I have to say, first he became known as a great dancer. And later, Darvos started being talked about as a successful trader. He was able to earn 2 million dollars in the stock market by trading using a method that he himself developed. By the way, Nicholas Darwas wrote a book about it. If you like, you can find it online and read it. Despite the fact that the strategy was created for the stock market, it is not less successfully used in the foreign exchange market. And now let's get to know it in more detail.
The essence of Darvas Box trading method
It consists in building a corridor within which the price of the traded instrument moves. Deals are opened when a new maximum or minimum is formed.
The rules of formation of Darvas region are not complicated. The daily price chart determines its maximum value for a certain period. It'll be the upper limit of the corridor. Next day we see where the price is relative to this level. If it is still below its previous peak, we are not doing anything. If the price has crossed the upper limit, then we move it to a new level (maximum). At the onset of the third trading day, let's analyze the situation again. And if the price is lower than the maximum of the previous day, then we can assume that the upper limit of the Darwasa area is formed. If it broke through the maximum, then build a new upper level of the corridor.
For the construction of the lower boundary Darvas Box we do the same with the corresponding corrections. Note that we start to build the lower boundary only after the upper boundary has been formed. We're doing the same analysis. First we mark the minimum price level for the previous trading days. The lower boundary is considered formed if the minimum of the current day is higher than the minimum of the previous day.
Although the rules of this method are quite simple, they require certain skills from the trader. To facilitate the work on building Darvas Box you can use the corresponding indicator. In the next article I'll tell you about it.
Fyodorov's Inga
03.12.2018