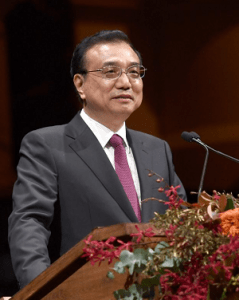 Li Keqiang in his speech at the 1st session of the National People's Congress noted that China will maintain stable growth rates of the country's economy. They'll be around 6.5 percent a year.
He also noted that China's authorities are determined to exercise strict control over the changes in the debt burden in the economy. Public sector reforms will continue. Excess capacity in some industries will be reduced. It's all about the steel industry in China.
Prime Minister also said that this year Beijing will open access to the country's manufacturing sector for foreign businesses. In some spheres it will be extended.
Li Keqiang said China is strongly opposed to protectionism in world trade. All contradictions that arise must be resolved exclusively at the negotiating table. At the same time, Beijing intends to defend the interests and rights of its country in accordance with the current legislation.
The RMB will be stable," said Li Keqiang, Prime Minister of the State Council of China. In 2018, 85 billion dollars will be allocated from the country's budget for the development of the Chinese economy. The budget deficit for the current year will not exceed 2.6 percent.