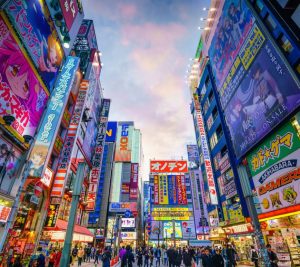 What is good about the Forex market is that it is available for trading around the clock. As our planet Earth revolves around its axis, some traders go on vacation and others start trading. Therefore, each trading day has several trading sessions. To be more precise, there are four of them: Asian, Pacific, European and American. Each of the sessions takes place at a certain time and has its own peculiarities. If you know them, you can choose the optimal period for trading. Asian Forex session opens a new trading day. It starts at 3 a.m. and ends at 11 p.m. Moscow time. At the same time, it accounts for more than 20 percent of all trade transactions that take place in the foreign exchange market.
Trade facilities in Asian session
It's a lot of them. Let's note the main differences between this session.
The majority of transactions at this time are made on the Tokyo Stock Exchange. However, we must not forget about the stock exchanges in Hong Kong and Singapore.
The market dynamics during this period are significantly influenced by the Bank of Japan and the country's companies. The fact is that Japan's economy is export-oriented. This means that Japanese companies periodically buy and sell currencies in quite large volumes.
If you watch the night market or see its history, you will notice that the greatest activity takes place in the first hours of the session. This is due to the fact that it is at this time that statistical data are released.
There are days when the price dynamics is almost the entire session in a narrow range. This market condition is often a harbinger of a strong movement. Besides, it allows scalpers to get a good profit with minor risks.
Asian session on Forex may have a significant impact on the market dynamics during subsequent sessions of the trading day.
It was also noticed that if the U.S. session showed a strong trend, then in the Tokyo session we can expect a consolidation of the market.
What currency pairs to trade
Of course, priority instruments for trading are yen pairs (dollar/yen, euro/yen, pound/yen, Australian dollar/yen). They can show high activity after the publication of important news. It should be kept in mind that Asian session on Forex reacts to messages and statistics not only from Japan, but also from other countries in the region. And above all, from China. Night trading will be suitable for beginners as it is rarely the time when the direction of movement changes abruptly. But you can't trade on a live account right away. First of all, you need to watch the market and create a strategy that takes into account the peculiarities of this trading time.Fyodorov's Inga24.09.2018