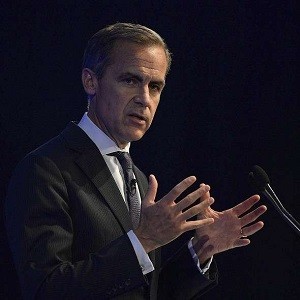 The Monetary Policy Committee of the Bank of England decided to reduce the interest rate to 0.25 percent, which was the historic low for the UK. Purchase of government bonds was increased to £79 billion 780 million. Also, the British Central Bank plans to acquire within a year and a half corporate bonds totaling about 10 billion pounds.
After the publication of the Bank of England Statement, the head of the Bank of England, Mark Carney, gave a speech at the press conference. He noted that the decisions taken to expand the stimulus measures were a consequence of the worsening of forecasts for the UK economy due to Brexit. There has not been such a significant downward revision of macroeconomic forecasts in the history of the Monetary Policy Committee. Mark Carney expressed the hope that the stimulus measures will reduce uncertainty in the British economy, which will have a positive impact on consumer spending and investment.
The Head of the Bank of England did not rule out that at the next meetings of the Committee the stimulus measures will be extended and the base rate will be lowered again. The position of the Central Bank was supported by the new Minister of Finance Philip Hammond.